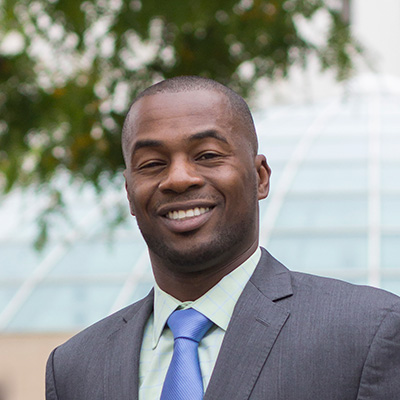 About Frank Harris III
Dr. Frank Harris III is an associate professor of postsecondary education at San Diego State University. His research is broadly focused on student development and student success in postsecondary education and explores questions related to the social construction of gender and race on college campuses, college men and masculinities, and racial/ethnic disparities in college student outcomes.
Harris has authored or co-authored more than 40 scholarly publications. Harris' scholarship has been published in leading journals for higher education and student affairs research and practice, including: Journal of College Student Development, Journal of Men's Studies, Journal of Student Affairs Research and Practice, Qualitative Research, Journal of Negro Education and the Community College Journal of Research and Practice. He also regularly disseminates his scholarship through refereed conference proceedings, workshops, symposia, and keynote addresses—having delivered more than 100 academic presentations throughout his career.
Before joining the faculty at San Diego State, Harris worked as a student affairs educator and college administrator in the areas of student affairs administration, student crisis support and advocacy, new student orientation programs, multicultural student affairs, academic advising, and enrollment services. His most recent administrative appointment was at the University of Southern California as Associate Director of the Center for Urban Education. Harris also served as an adjunct professor of Speech Communication at Los Angeles Trade Technical College.
Harris earned a bachelor's degree in Communication Studies from Loyola Marymount University, a master's degree in Speech Communication from California State University Northridge, and an Ed.D. in Higher Education from the University of Southern California Rossier School of Education.